Mexican food is one of my favorites.  I must admit I don't find the food at many Mexican restaurants that great but when I do, I cannot get enough of it.
Today I am writing a review of three Mexican restaurants in Houston, Texas.  When I do a review, I don't really talk about the food as I have never been to any of these places.  I find their website on the internet and look at their About page.  I want an interesting story of how the restaurant came into play.  I hate the About pages that just tell me they serve the freshest food and have great customer service.  Boring!
The Original Ninfa's on Navigation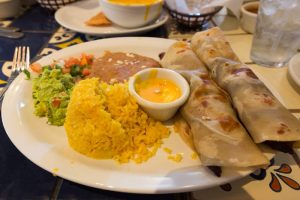 was first opened in 1973 by "Mama" Ninfa Laurenzo, after the passing of her husband.  She is credited with inventing the fajita craze by grilling sliced beef and stuffed it in a handmade flour tortilla originally called Tacos al Carbon.
In 2001, sadly Mama Ninfa passed away.  The Original Ninfa's on Navigation was purchased by Legacy Restaurants in 2005.  They hired Chef Alex Padilla to restore, improve and update the restaurant that has been around for forty years.
Executive Chef Alex Padilla has a long history with The Original Ninfa's on Navigation.  He was born in San Pedro, Honduras and moved to Houston with his family when he was sixteen.  Hired as a line cook by Mama Ninfa, Chef Padillas mother gave him his first exposure to the restaurant business.
Chef Padilla left Houston when he was nineteen and went to work in San Francisco with famous chef Nancy Oakes.  Ms. Oakes took him under her wing as an apprentice training ultimately to become executive sous chef.  He traveled extensively to Europe and Mexico studying menus and hone his kitchen skills.
Returning to his beloved Houston in 2006, Chef Padilla took the Executive Chef position at The Original Ninfa's on Navigation.  He must be doing something right as he has over two thousand five hundred positive posts on the internet.
There is more to Mama Ninfa that brings us to El Tiempo Cantina located in the Montrose district of Houston.  Opening his first restaurant in 1998 by her son, Roland Laurenzo, wanted to recreate the same kind of restaurant his mother once had.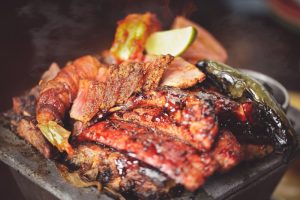 Mama Ninfa began her journey as a young girl where she blended her family recipes of Mexican food with Italian.  After she married her husband, Thomas, they moved to Texas and opened a manufacturing company.  They saved every dime to open their dream restaurant.
After Thomas passed away, Mama Ninfa struggled to keep the manufacturing plant open while raising five children.  This is where her restaurant was born.  Mama Ninfa's was able to build a multi-million-dollar business.  Sadly, they went bankrupt in the late 1990's.
Rolando did not lose heart and opened El Tiempo Cantina.  They have over ten restaurants, one on Richmond Street.  They have almost one thousand reviews online giving them four-point-three stars.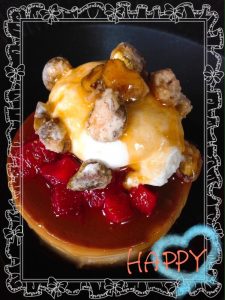 Hugo's is located in the Montrose area of Houston, Texas.  It was opened in 2002 by Executive Chef Hugo Ortega.  Born and raised in Mexico his goal was to create a restaurant with authentic Mexican food.
Chef Ortega has kept the traditional ways of cooking at Hugo's Mexican food by preparing everything from scratch from the cheese, chocolate, moles and tortillas.  He located his business in a building that was built in 1925.  He restored it to its original beauty which makes you think you are dining in Mexico.
They have over one thousand rave reviews on the web and that says a lot about what an amazing place it is.
Houston TX Hood Cleaning has served the Houston area for years.  They are proud to say they have professionals who are bonded and certified in hood cleaning.  Commercial kitchens are required to have their hoods cleaned at least once a quarter.  This is to prevent grease build up that can lead to fire.