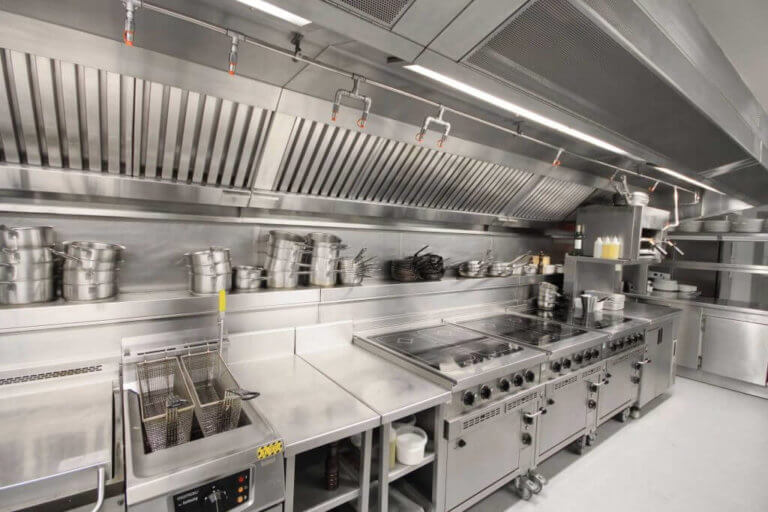 Succeeding in the hospitality industry is not easy, you need to use all the tools in your arsenal to differentiate yourself from the crowd. Many restaurants like to employ fancy gimmicks to try and achieve this goal, but the determining factor could boil down to how well you conduct your cleaning. I don't know about you but I would never go back to a restaurant if I smelled something funky or saw a bug crawling around.
You might be serving the most amazing burgers in the state, but a slip in hygiene can land your restaurant all over Facebook, and for the worst reasons. Sure, bad publicity is still publicity but trust me this is not the kind you want. A clean restaurant assures your customers that you're professional and that you take your job seriously.
Thinking of hiring a dedicated janitorial staff to take care of cleaning, think outsourcing instead, outsourcing is a great option especially if you need a custom schedule.
Most restaurant owners assume that hiring an outside cleaning company is expensive.  However, getting someone to work full time on your cleaning is more expensive in the long run because you will have to pay significant costs on hiring, screening and training processes.  You might also have to insure all your employees and offer them different levels of benefits which can get costly in the long run.
Hiring a pro like Houston TX Hood Cleaning is great for business because we can get more done in a less time also because we have gained enough experience from all our previous jobs to know the best way to service your premises.  Our team will employ the most suitable methods to get the job done faster and more efficiently. Just think, if you hired your own cleaning staff, you would need to procure and maintain all the necessary cleaning supplies.
Why you'll love us?
Our team will work around all the needs your restaurants has ensuring no activity is disrupted. Our team will also take photos documenting the entire cleaning process.  This step is important for you as you may need the evidence to show your insurance provider and inspectors.
Speaking of inspectors, Houston TX will also provide a conclusive report of the hood cleaning.  This document will also highlight all the items that need fixing or complete do overs. Inspectors love compliant restaurants.
Here are some of the questions we get asked a lot!
What happens if something in my restaurant gets broken or damaged?
This never happens but in the unlikely very unfortunate occasion this situation occurs, Houston TX will try every way possible to repair or replace the appliance in question. All our employees are completely insured in the event this happens.
How can you assure me of your work? Do you offer a guarantee?
We do. Houston TX has a 100% customer satisfaction guarantee. We always aim to provide a perfect customer experience every time we're called in for a project.  If, for any reason, our client is not completely satisfied with our services, we ask them to call in within 24 hours, we will then go in and correct it for free or offer credit for the next clean. Most of our clients have come to us from direct referrals, so we must be doing something right.
What kind of training regimen does your team go through?
The team as Houston TX goes though theory training (classroom) and practical training (job training) all to ensure nobody leaves for work unprepared. We like that all our team members are skilled to take on any task given and can use all the tools needed to complete the task. We offer constant refresher training courses to ensure our team members remain informed with the latest and greatest in the cleaning world.
Should I have supplies ready?
We have all the tools necessary to complete any task you may have.  We have worked with the same effective but  environmentally safe supplies for years.  We are also constantly adapting according to circumstances and newer technologies so that we always have the right tool for the job. If, however, you have a specific supply you'd like us to work with, let us know. Our team is skilled enough to work with whatever you have in mind. Reasonably of course.
How much do you charge?
We don't have any fixed pricing packages as every job we have ever taken on has been charged according to the requests the job demands.  Whether it is daily or an ongoing status, depending on the size of the restaurant and the number of appliances inside your kitchen. Some factors are also demanding, for example, restoration services after moving in. Some heavy-duty equipment may also require extra service fees. All this considering, "too expensive" aren't words that have been used to describe us, we would describe our rates as very reasonable. Call us now.
Which areas does Houston TX Hood Cleaning serve exactly?
Houston TX Hood Cleaning serves the following neighborhoods of Houston; League City, Pasadena, Pearland, Baytown, Conroe, Deer Park, Friendswood, Galveston, Lake Jackson, La Porte, Rosenberg, Texas City, Missouri City, Kingwood, Mission Blend, Channelview, Richmond, Jacinto City and Katy. We also service every area in between.
Hit us up to learn more on how we can fulfill all your cleaning needs.
Need help finding a custom schedule to fit all your needs, Give Houston TX Hood Cleaning a call now on this number (713) 352-7999 to speak to one of our amazing representatives for a Free - no obligation - quote. You can also use the form given to contact us just in case calling isn't your thing.
Whatever type of commercial kitchen you have; maybe you own a bar, maybe you own a bistro, or maybe you own a coffee house, or maybe it's a fine dining restaurant - whichever one you have, you need to give us a call because we have got you covered.
---
Houston TX Hood Cleaning proudly serves Houston, Texas
Order Your Free Inspection & Quote